Gentle on the Environment
Made from a natural products, you can flush it, compost it or just bin the used litter!
Gentle on Your Cat's Paws
Litter that is so soft on your cat's paws that it keeps it calm & stress-free.
Active Odour Control
Specially formulated from natural products to control any odours inbetween cleans.
Longer - Lasting Aussie Product
Our quality softwood product ensures that it lasts longer than any other brand.
Check out the Catlux difference!
---
100% Aussie Made & Owned
---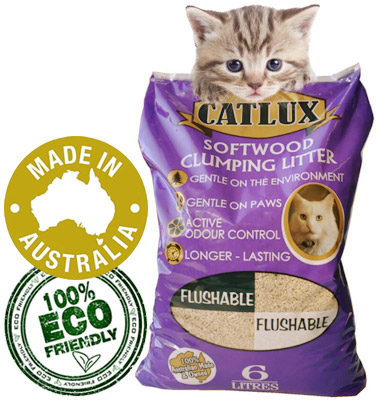 Catlux Softwood Clumping Litter is available in 6L, 24L and 30L Bags